Toyota Genuine Service | Goulburn Toyota
TOYOTA SERVICE DEPARTMENT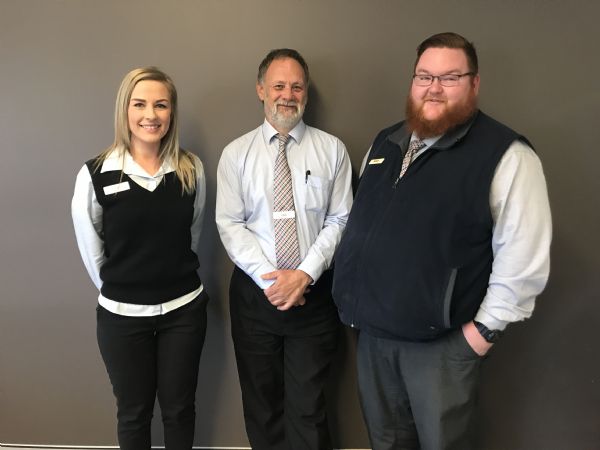 "Great communication as to when my vehicle would be ready all work was done as they said it would and then I was let known that my vehicle was ready and all the service details were explained thoroughly - all over it was a great experience. I was away with great confidence knowing my car was in good hands" - Mr. G Tyson
"I'm a happy customer and will continue to use this dealership for servicing, even though it is a longer drive (1 hour) for me" - Mr. P Hallahan
All cars being serviced at Goulburn Toyota are thoroughly inspected and any recommendations for adjustments are discussed with our customers.
That's why we insist that every technician who works for us goes through a rigorous training program to become knowledgeable about all Toyota models.
Whatever Toyota you drive, you can rest assured that our technicians are more up to speed on what's under the bonnet, and have access to the right diagnostic tools.
Please call our friendly team or fill in our online service booking form, and we'll contact you shortly.
Reasons for servicing your Toyota at Goulburn Toyota:
The experience and efficiency of working on Toyotas day in, day out.
Model by model knowledge to fix problems first time, every time.
Specialist Toyota diagnostic equipment for your car service.
Latest technical updates from our factory.
Access to comprehensive training to stay up to date with the latest technology advances.
One Stop Shopping
Goulburn Toyota offer more than just servicing with a range of One-Stop-Shop products for most of your car maintenance needs. Keep things simple by servicing your car and getting the products you need, in one location.
At Goulburn Toyota, our One-Stop-Shop products include:
Brakes
Lubricants and Fluids
Mufflers
General Repairs
Vehicle Inspections
Toyota Genuine Accessories
Better Resale Value
Having your car serviced by us according to the recommended maintenance intervals is a valuable investment and may assist in your car's future resale value.